I'm the kind of person who likes to have a little coffee with her "cream" (nonfat milk) and sugar, and I like a little chocolate with everything. Though coffeehouse frappés usually taste amazing, their prices and calorie counts are too steep for me—except as an occasional treat. Here's a cool, refreshing, lowfat DIY alternative that's perfect for stay-at-home summer afternoons.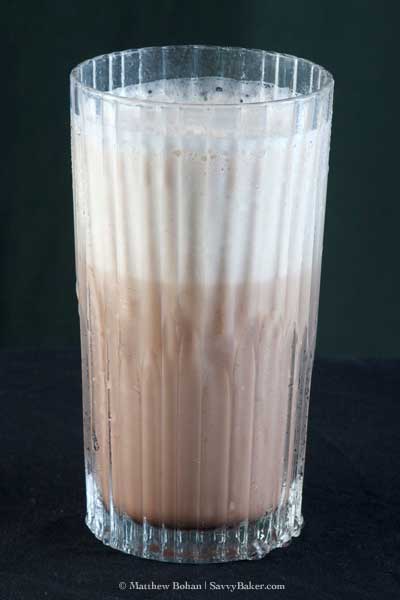 Chilled Café Mocha
Makes 1 tall (grande)
3/4 cup nonfat milk
1/2 cup coffee (ideally chocolate flavored)
6 coffee ice cubes*
1 tablespoon maple syrup (adjust to taste)
1/2 tablespoon unsweetened cocoa
1/8 teaspoon almond extract (optional)
Put all ingredients in a blender and puree until smooth. Serve immediately, with or without ice. Garnish with whipped cream, chocolate shavings or chocolate syrup if desired.
* Use leftover brewed coffee to make coffee ice cubes. Store them in a sealed container in the freezer.
© Liesl K. Bohan  |  SavvyBaker.com