Now that we have a sourdough starter, this bread is a favorite in our house. Though our daughter likes it for peanut butter and jelly sandwiches, we prefer it with chicken, ham, turkey, or tuna.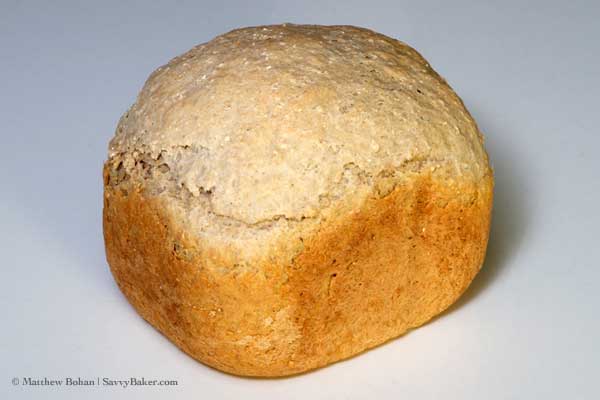 Whole Grain Sourdough Bread
(a.k.a. Oatmeal Sourdough Bread and Barley Sourdough Bread)
Makes one 2-pound loaf
1 1/4 cups sourdough starter
3/4 cup + 1 tablespoon lukewarm water
4 teaspoons sugar
2 teaspoons salt
2 cups bread flour
1 cup whole wheat flour
1 cup rolled oats or barley (not instant)
2 1/4 teaspoons instant or rapid yeast
Add all ingredients to bread machine in the manufacturer's recommended order. Use the light or basic setting for a 2-pound loaf.
Once baked, cool for at least 30 minutes before slicing.
© Liesl K. Bohan  |  SavvyBaker.com