This bread is a staple in our house. In addition to being great for peanut butter and jelly, tuna salad, chicken salad, and deli-style sandwiches, it's also excellent for French toast. For a quick lunch, our children like it with Cheddar cheese broiled on top. I like the same combo with garden-fresh tomato slices tucked under the cheese.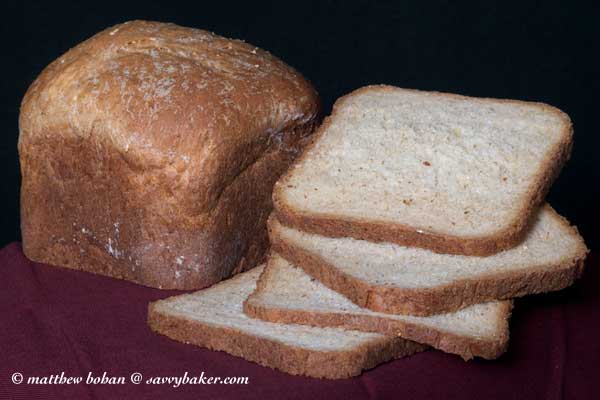 Simple Oatmeal Bread
1 1/2 cups milk, nonfat or lowfat
2 tablespoons butter, margarine, or canola oil
1/3 cup honey
1 1/2 cups oats
1 teaspoon salt
3 1/2 cups bread flour
2 1/2 teaspoons rapid or quick yeast
Put all ingredients into bread machine in the manufacturer's recommended order. Be sure to select the 2-pound setting for basic or white bread.
Allow to cool for at least 30 minutes before slicing.
© Liesl K. Bohan | SavvyBaker.com