Brioche (bree-o-sh) is traditionally a French bread with a high egg and butter content. This recipe is a family favorite, and it's one of the easiest I've found for hand-shaped breads. Though not low in fat, the eggs and cheese provide a protein boost, while the whole wheat flour offers the typical benefits of whole grains: extra fiber and nutrients. These rolls are great for lunch or snack time and are especially good warm.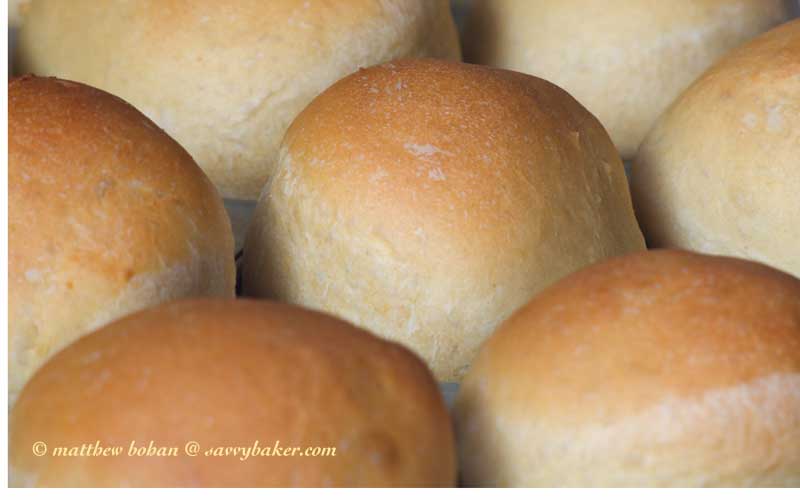 Easy Cheese Brioche
Adapted from The Bread Machine Cookbook VI by Donna Rathmell German.
1/4 cup butter
3 eggs or 3/4 cup egg substitute
1/2 cup milk
2 tablespoons sugar
1 teaspoon salt
2-2 1/4 cups all-purpose flour
1 cup whole wheat flour
2 teaspoons rapid or quick yeast
4-6 oz. Muenster or Cheddar cheese, cut into 12 cubes
Coat a 12-cup muffin tin with cooking spray.
Following the manufacturer's recommended order, add all ingredients except cheese to bread machine.
Run the dough cycle, and remove dough upon completion.
Using a little flour or olive oil on your hands and work surface, divide the dough into 12 equal pieces.
Working one at a time, stuff a cube of cheese into each piece of dough, forming the dough into balls and placing them into the prepared muffin cups, ensuring that the dough is sealed around the cheese.
Cover and let rise in a warm, draft-free location for 30-45 minutes. The longer these rise, the less likely they are to leak cheese. Preheat oven to 350° F while the dough is rising. Bake for 15-17 minutes.
Be careful; the molten cheese is not safe for youngsters when these are fresh from the oven. Allow to cool for at least 5-10 minutes, and check the temperature before serving to children.
Though traditional brioche includes an egg wash, I omit this step for simplicity.
These store well for a couple of days at room temperature in a tightly sealed container.
© Liesl K. Bohan @ SavvyBaker.com